Race Globally, Compete Virtually, Raise Money Locally
For the past 10 years Rogue Valley Farm to School has been proud to present Oregon's premiere multi-sport event, the Siskiyou Challenge, a six-leg multi-sport relay race across beautiful Ashland, Oregon.
In 2021 thanks to the miracle of the internet we can race anywhere in the world! Join us throughout the month of April 2021 as we race towards a stronger food system.
RACING TOWARDS A STRONGER FOOD SYSTEM
2009-2019
Founded in 2009, the Siskiyou Challenge helped our community "race towards a stronger food system" by encouraging folks to live a healthy lifestyle - including by being physically fit and by eating more local farm-fresh foods - all while raising funds for Rogue Valley Farm to School. The event has kicked off at ScienceWorks Museum, where road cyclists followed a portion of the Cascade Siskiyou Scenic Bikeway, en route to Emigrant Lake. There, kayakers and paddlers awaited them for a 3k lap through an oasis tucked amongst the hills of Ashland. Leg 3 lead cyclists on a 30k tour through farms and orchards of our community, tagging the next racers in at Lithia Park. Runners and mountain bikers alike have loved the thrill and skill of racing through the famous trails of our watershed, the epicenter of legs 4 and 5. The final leg lead runners through a victorious lap through town back to ScienceWorks, where a party awaited all competitors and spectators.
2021
Now you and your friends can compete in the Siskiyou Challenge from anywhere in the world without stepping on an airplane or getting in your car!
This year we have something special - A virtual race! Just hop on your bike and head out the door!
How in the world do you take a 6 Leg, Multisport Relay Race and make it virtual?
Frankly, we asked ourselves the same question. But this is how it works- and as we started planning we realized THIS WILL BE REALLY COOL!

People from all over the country and world can now compete. We can be apart and together at the same time, and it's raising money for a region that has had the terrible double impact of the pandemic and wildfires.
STEP 1: YOUR TEAM
They can be anywhere, as in ANYWHERE — you can be in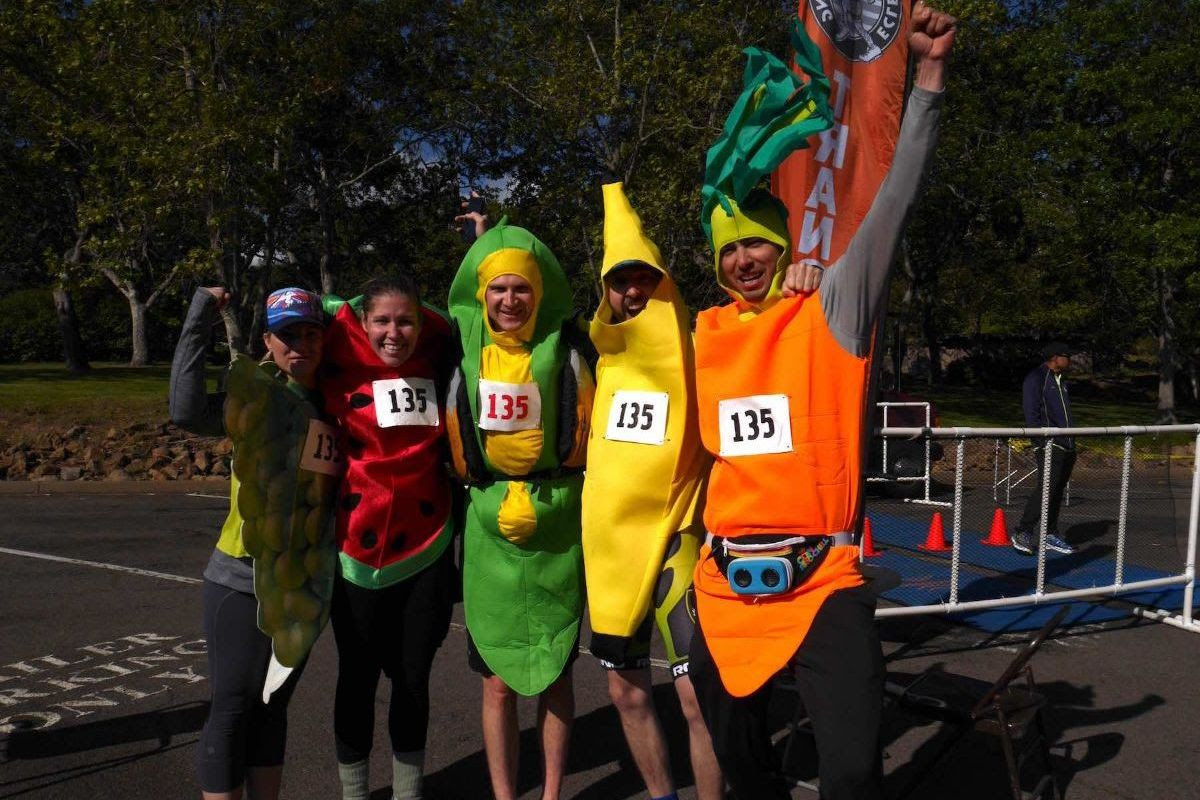 Ashland, your brother can be in Idaho, your best friend is climbing the Andes and your niece is a champ at paddling Puget Sound. Your team can be 1 person or 6 people, and you can opt to do one leg or all six, or any combination thereof.
STEP 2: REGISTER
Once you have who is on your team, pick a name for your team and register. It's $65 per person, so a three person team, for example, costs 3 x $65, or $195. Every person who registers gets
a cool pint glass, medal and t-shirt.

STEP 3: MAP YOUR ROUTE
This is where it gets fun. So let's say you are doing leg one, the 13k cycle ride. Your mountain bike crazy brother is in Idaho and he is taking on leg 5. Your niece, the one paddling around Puget Sound, she's taking on leg 2. Then it's back to you to take on leg 3, the 30k cycle ride, and your best friend hiking in the
Andes? He says he is up for the 6k trail run leg. Your brother decides he is a wimp if you do two legs and he only does 1, so he agrees to do the takes on the final 6k road run as well. Now it's up to each of you to figure out your routes. Ashland has lots of hills and one thing that has made the Siskiyou Challenge so much fun (besides the great music, amazing food and some very funny costumes) is you get to run and bike through the mountains, paddle across lakes and ride your bike through the rolling hills surrounded by farmland. So be creative. Find a great route. Challenge yourself. Include hills and great views. Plan to take pictures - there are prizes for the best documented race. There are also prizes for the most remote, the most unique and the most geographically diverse team. The way you win the BIG prizes this year, however, is by getting your friends to sponsor you and raising the most money- because Rogue Valley Farm to School needs your support!
STEP 4: RECRUIT YOUR SPONSORS

Your grandmother would love to give you $5 a mile (km really), your friends love Rogue Valley Farm to School, so they agree to give you $10 a km, meanwhile your brother is getting his friends to sponsor and your niece is doing a killer job. Turns out your best friend in the Andes has a whole social media following and before you know it, you are raising $3,000 on top of your registration fees, and well on your way to winning the super awesome GRAND PRIZE for raising the most money!
STEP 5: TRAIN

Post your training runs on social media.
https://www.facebook.com/SiskiyouChallenge/
STEP 6: RACE!
Then watch the results come in. Not happy with your time compared to other athletes racing the same leg? Do it again!! Beat yourself! Beat that person in Monterey that is just a second ahead of you. The best times for each leg get a prize too, as does the team with the best combined time for all six legs.
And here's the thing- you can start racing on April 1 and finish up April 24th, or you can do it all in one day. It's up to you and your team. But chances are good, if you do it April 1st, you are going to need to do it again on April 24th, as the top times start coming in.

What you need:
An approved device for recording your time and length of route.
The following are approved:
Strava
Apple Watch
Fitbit
Garmin
GPS
Take a picture of your time and then upload that and your time into your leg's time for your team.
That's it!
Super fun!
Super easy!
And you are raising money to help Rogue Valley Farm to School!
ADDITIONAL INFORMATION
What does it mean to race virtually?
A virtual race is a race that can be completed where and whenever you'd like. You can time the race on your own through an app, watch, or other timing device. You can submit your results and receive your metal and race swag to celebrate what you've accomplished!


Simple submission of participant results – Participants are able to access their virtual results submission page by visiting your standard results page. Participants will be required to confirm their registration by signing into their Race Roster account via email or entering in their last name and confirmation number. Once their registration is confirmed, they will be prompted to enter in their results and the results of anyone else that was included in their initial registration.

Ability to upload photo proof – Participants are able to upload a photo of their result to show proof of their finish time. These photos can be captured using their preferred tracking app.

Manually Post Results - If you plan to record using another software or tracking device and need to post manually, simply head to the results page and "Submit Virtual Result". You can simply log in, submit your final time as recorded on the the results page and attach a photo or screenshot of your time.

Your confirmation number and last name can be used to confirm your registration before submitting your results.


How to upload your virtual results as a participant

How to register for the Siskiyou Challenge:

Team Captain:

1) Please select the 'Register' button, select the 'Team Captain' dropdown and select your preferred team size.

2) Proceed through registration, creating and naming your team in the process

3) After you have completed registration, please direct your team members to the event page and advise them to select the 'Team Member' dropdown and select the correct-team size subevent

4) You're all set!

Team Member:
1) Please wait to hear from your team captain to confirm that your team has been created

2) Head to registration, select the 'Team Member' dropdown and select the correct-team size subevent.

3) Select the team your captain has created via the dropdown under the 'Teams' section of registration, and proceed to checkout

4) You're all set!

Many happy, healthy children thank you for getting good food in their school and giving them a chance to be out on the farms or in their school garden, learning about good food. And all of us at Rogue Valley Farm to School thank you for helping us to build a thriving, equitable local food system.

All donations are tax-deductible to support Rogue Valley Farm to School.